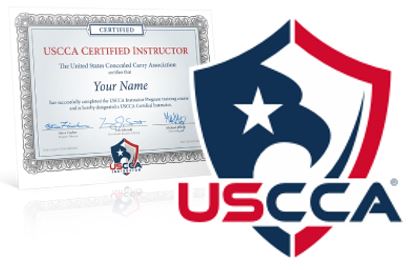 June 4 & 5, 2022
Always wanted to be a firearms instructor? Here's a great opportunity. We're offering a USCCA instructor course this June. By successfully completing this course, you will:
Become a USCCA-Certified Instructor.
Be uniquely authorized to teach the USCCA course, Concealed Carry and Home Defense Fundamentals -- the gold standard for law abiding Americans seeking to further their firearms training.
Be trained and equipped to provide world-class instruction to students.
Have access to other great USCCA training curriculum on a variety of firearms and safety topics.
This multi-day course meets from 9 a.m. to 5 p.m. on Saturday and Sunday.
USCCA charges $597 for this weekend-long training class, which includes USCCA E-Learning to be completed prior to the first day of class. It also includes ongoing access to USCCA Concealed Carry and Home Defense Fundamentals training material, videos, PowerPoints, future updates etc., once you have successfully completed the class. USCCA does not charge annual fees to maintain instructor credentials! And the up-front training fee provides you with ongoing access to the amazing, continually-updated USCCA training material.
If you have other questions, please email wendy@22three.com.
To register for the class on June 4 & 5, 2022, sign up here through USCCA.