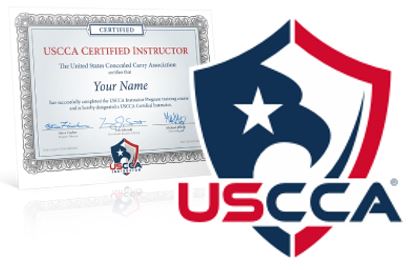 May 6-7, 2023
Always wanted to be a firearms instructor? Here's a great opportunity. We're offering a USCCA instructor course this May. By successfully completing this course, you will:
Become a USCCA-Certified Instructor.
Be uniquely authorized to teach the USCCA course, Concealed Carry and Home Defense Fundamentals -- the gold standard for law abiding Americans seeking to further their firearms training.
Be trained and equipped to provide world-class instruction to students.
Have access to other great USCCA training curriculum on a variety of firearms and safety topics.
This multi-day course meets from 9 a.m. to 5 p.m. on Saturday and Sunday.
The cost of this weekend-long class is $597, which includes USCCA E-Learning to be completed prior to the first day of class ($250) and the 22three fee for teaching the class ($347). The USCCA fee includes ongoing access to USCCA Concealed Carry and Home Defense Fundamentals training material, videos, PowerPoints, future updates etc., once you have successfully completed the class. USCCA does not charge annual fees to maintain instructor credentials! And the up-front training fee provides you with ongoing access to the amazing, continually-updated USCCA training material from here on out.
After registering for the class with 22three ($347), you can contact USCCA to pay their fee ($250) and get started on your e-learning! According the USCCA: "Please have your CI candidates reach out to Instructor Support to purchase the toolkits and have their eLearnings activated. The phone number for Instructor Support is 1-877-577-4800."
When you call Instructor Support, let them know the date of the class and the instructor (Wendy Monroe, with 22three). This activates your e-learning, a series of online lessons you need to complete prior to the first day of our class. Once you pass the instructor class in May, this fee that you will have already paid covers two additional things: 1) it gives you ongoing access to the USCCA Instructor Portal, complete with downloadable USCCA training material, PowerPoints (and all their future updates, which is nice), and the ability to have a profile, list classes, etc.; and 2) they'll send you an instructor toolkit complete with instructor shirt, hat, posters, and 10 Concealed Carry and Home Defense Handbooks.
Sign Up Here! And be sure to click on Details to read more about this amazing opportunity.
If you have other questions, please email wendy@22three.com.