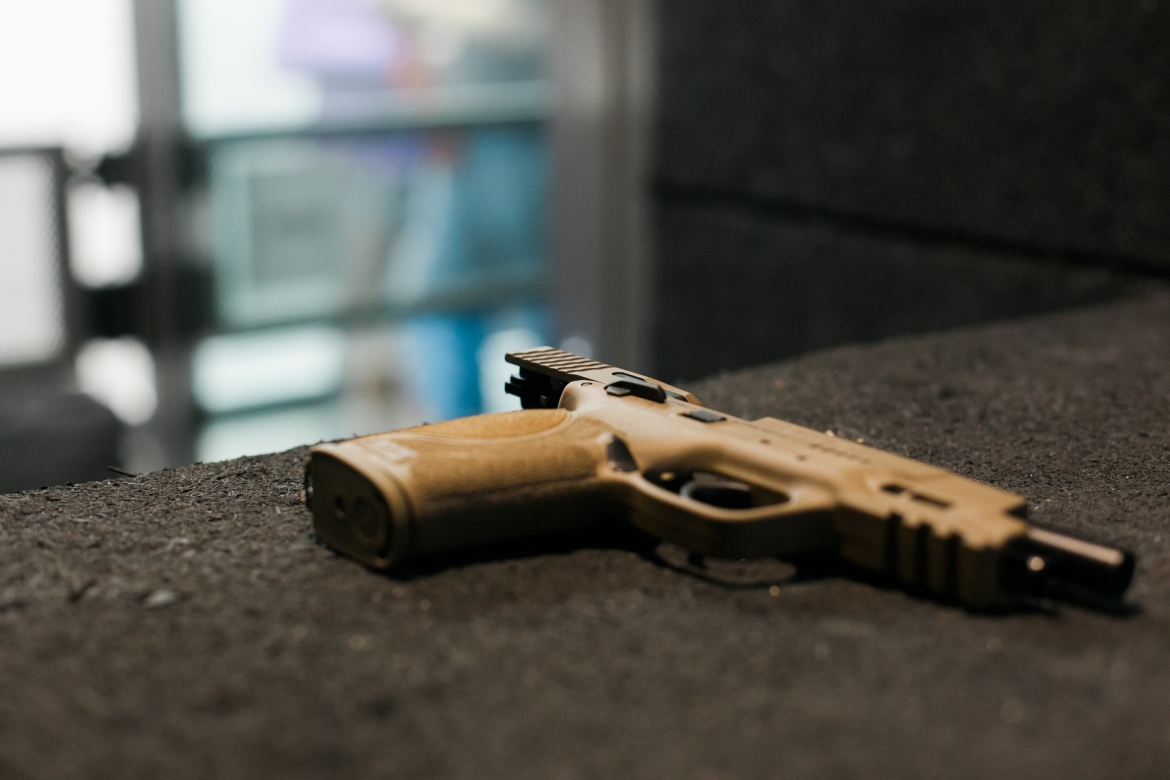 Rental Policies
Renting a gun is a great way to try before you buy!
We have pistols, revolvers and rifles that are available to rent while at the range. All handguns rent for $10 per 1/2 hour and can be swapped for other rental guns during the same visit. Long guns rent for $15 per 1/2 hour and can also be swapped for others during the visit.
In addition to the designated rental guns that we list on this page, we let you try most of our used guns for $10 per 1/2 hour.
Pistols
| | | |
| --- | --- | --- |
| Manufacturer | Model | Caliber |
| BERETTA | 92FS | 9mm |
| FNH | Five Seven | 5.7 x 28 |
| GLOCK | 17 Gen 3 | 9mm |
| GLOCK | 17 Gen 4 | 9mm |
| GLOCK | 19 Gen 3 | 9mm |
| GLOCK | 19 Gen 4 | 9mm |
| GLOCK | 43 | 9mm |
| GLOCK | 42 | 380 ACP |
| Kimber | Micro 380 | 380 ACP |
| Kimber | Ultra Carry II | 45 ACP |
| Kimber | Custom (5 inch) | 45 ACP |
| Kimber | Micro 9 | 9mm |
| SMITH & WESSON | M&P22 | 22LR |
| SMITH & WESSON | Victory | 22LR |
| SMITH & WESSON | M&P22 Compact | 22LR |
| SMITH & WESSON | BodyGaurd 380 | 380 ACP |
| SMITH & WESSON | SD40 Grey | 40 S&W |
| SMITH & WESSON | M&P9 Shield | 45 ACP |
| SMITH & WESSON | M&P45 Shield Ported | 45 ACP |
| SMITH & WESSON | M&P9 Ported | 9mm |
| SMITH & WESSON | M&P9 Mod 2 | 9mm |
| SMITH & WESSON | M&P9 Shield | 9mm |
| SMITH & WESSON | M&P9 Mod 2 | 9mm |
| SPRINGFIELD | XDS | 45 ACP |
| SPRINGFIELD | XDS | 9mm |
| WALTHER ARMS | PPQ | 22LR |
| WALTHER ARMS | PPQ | 9mm |
Revolvers
Kimber
K6
.357 Mag

SMITH & WESSON

SMITH & WESSON

637 J-Frame

GOVERNOR

.38 Spl

45ACP/45LC/410
Rifles
| | | |
| --- | --- | --- |
| DANIEL DEFENSE | M4 V7 | 5.56 Nato |
| HI POINT | Carbine | 45 ACP |
| HI POINT | Carbine | 45 ACP |
| SMITH & WESSON | M&P15-22 | 22LR |