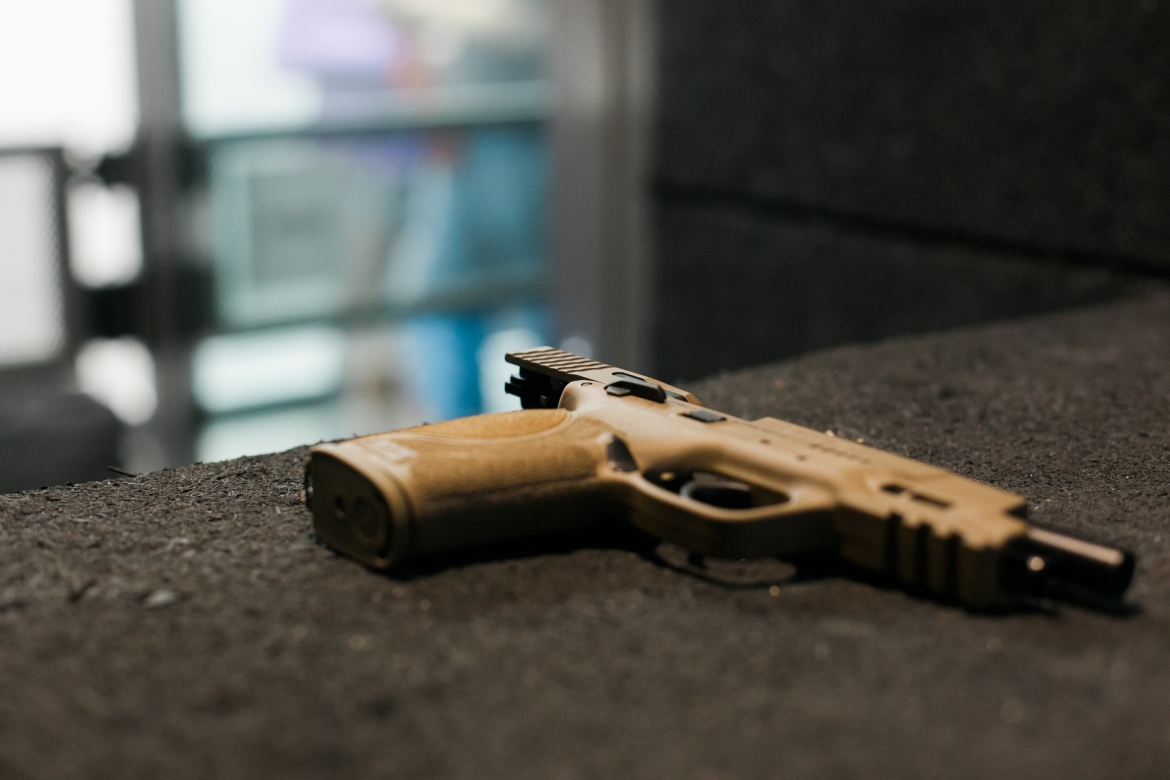 Rental Policies
Renting a gun is a great way to have fun or try before you buy!
Our rental pistols, revolvers and rifles are available to rent for $15 and can be swapped for other rental guns during the same visit at no additional charge. You can keep the same gun throughout your visit or try numerous different models, all for just $15.
In addition to the designated rental guns listed here, we'll let you try most of our used guns for just $15 as well.
Pistols
| | | |
| --- | --- | --- |
| Manufacturer | Model | Caliber |
| DANIEL DEFENSE | DDM4 PDW | 300 blackout |
| GLOCK | 17 Gen 5 | 9mm |
| GLOCK | 17 in pistol conv. kit | 9mm |
| GLOCK | 19 Gen 5 | 9mm |
| GLOCK | 19 Gen 5 MOS | 9mm |
| GLOCK | 21 Gen 4 | 45 acp |
| GLOCK | 34 MOS | 9mm |
| GLOCK | 42 | .380 acp |
| GLOCK | 43 | 9mm |
| GLOCK | 43X | 9mm |
| GLOCK | 44 | .22 LR |
| GLOCK | 45 | 9mm |
| GLOCK | 48 | 9mm |
| RUGER | LCP MAX | .380 acp |
| RUGER | MARK IV | .22 LR |
| SIG SAUER | P320 M17 | 9mm |
| SIG SAUER | P320 RX Compact | 9mm |
| SIG SAUER | P320 XCarry Compact | 9mm |
| SIG SAUER | P322 | .22 LR |
| SIG SAUER | P365 | .380 acp |
| SIG SAUER | P365 | 9mm |
| SILENCERCO | Maxim 9 (suppressed) | 9mm |
| SMITH & WESSON | Bodyguard w/laser | .380 acp |
| SMITH & WESSON | M&P (full size) | 9mm |
| SMITH & WESSON | M&P Shield 2.0 | 9mm |
| SMITH & WESSON | M&P Shield EZ | .380 acp |
| SMITH & WESSON | M&P Shield EZ | 9mm |
| SMITH & WESSON | M&P Shield Plus | 9mm |
| SMITH & WESSON | SD40 | 40 S&W |
| SMITH & WESSON | Victory | .22 LR |
| SPRINGFIELD | Hellcat | 9mm |
| SPRINGFIELD | 1911 A-1 | 45 acp |
| TAURUS | G2C | 9mm |
| TAURUS | TX-22 | .22 LR |
| | | |
Revolvers
| | | |
| --- | --- | --- |
| | | |
| SMITH & WESSON | 60 | .357 Mag |
| SMITH & WESSON | Bodyguard w/laser | .38 Spl |
| | | |
Rifles
| | | |
| --- | --- | --- |
| CRICKETT | CRICKETT (youth rifle) | .22 LR |
| RUGER | 10/22 w/optic | .22 LR |
| RUGER | PC Carbine | 9mm |
| RUGER | Precision | .22 LR |
| SMITH & WESSON | M&P-15 | 5.56 |
| SMITH & WESSON | M&P 15-22 | .22 LR |
| SMITH & WESSON | M&P Volunteer XV w/optic | 5.56 |
| | | |
| | | |